Timers
---
Bar computer CBC2
It allows you to control up to 64 bowling alleys or other devices (e.g. billiard table, etc.). 
Indicates lapsed time of the game and the total score for each alley. 
Indicates the status of each alley (on, off) 
For each alley separately, or for all the alleys at the same time, it is possible to set a random number of rates differentiated by time and date (a day in the week). It is possible to enter personalised discounts. If it is possible to apply multiple rates, the highest price is offered as a priority. 
Operators' access is password protected. 
Authorisation settings of individual operators. 
Possibility to enter reservations and write notes. 
Selection of signals for reminders of reservations and notes. 
Printing out results. 
Possibility to export games (time, price, discount, total time, ... etc.) and results (for bowling alleys only) in the clipboard or in a text file. 
The possibility to save unfinished game with the possibility to continue it later. 
The possibility to set up various currencies. 
Possibility to control the alleys from the bar computer. 
Possibility to send a message to the players.  
Possibility of installation to several computers connected to the network when one controls the alleys and the other ones have access to the database. 
Language version – Czech, Polish and English. Other languages on demand. 
It fully cooperates with scoring system MS SPORT 09 BWC COMFORT, other systems from BOWLING-CENTRUM s. r. o. company can be only switched on and off.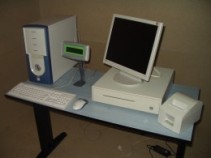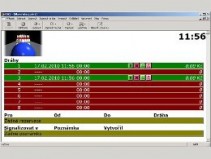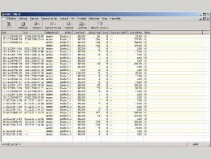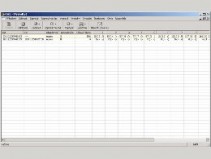 ---
TIMER T 01
The device is designed for measuring time and at the same time calculation of price for bowling alleys, billiard tables, darts and similar devices. The price is calculated based on tariffs and of course the time measured. 
It supports measurement of up to 8 places (bowling alleys, billiard tables, darts etc.) 
It allows setting up customised tariffs for individual days and lapses 
It allows price calculation even for devices other than bowling alleys 
It contains one non-resettable sum 
It contains 8 resettable sums, which are increased according to the measured place (bowling alley number) 
It contains 5 resettable sums, which are always increased and may be used for sums per shift, day, decade, month and the like 
The device contains clock with real time supported by a battery. It is thus not necessary to set up the time. A change is necessary only when transferring from winter time to summer time and vice versa. 
The device contains an EEPROM type of memory, which contains all important data. After a power outage, all the data are stored, even including the status of alleys that are switched on, the game time lapsed and prices. 
Technical data:
Power: from +9 to 25 V ss  
Source consumption: max. 200 mA  
Number of output switches: 8  
Output switch sensitivity: max 500 mA. The switches switch to the plus  
Protection: IP 20  
Measures: 170 x 145 x 55 mm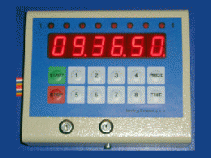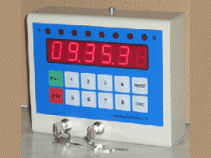 ---